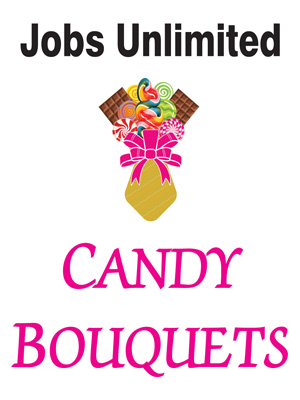 ---
Give The Sweetest Gift
---
Looking for the perfect gift to make someone's day better? No matter the occasion…our candy bouquets are sure to bring a smile to anyone's face.
Check out our Facebook page to find out more about what we have to offer.
---
To Order
---
Looking to order one of our tasty candy bouquets? Use the info below…it's quick and easy:
Email: [email protected] or Call: 506-458-9380
We accept different forms of payment, including: cash, credit card, debit and eTransfer.
---
Candy Gallery
---