---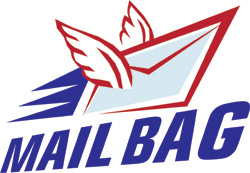 ---
WHAT WE DO
The Mail Bag has been operating since 1980. From our early days, when we assembled conference kits and binders, we have evolved into a highly automated printing and mailing center that provides a personal level of service to you the customer.
From direct marketing to public announcements to product launches to monthly invoicing, our staff uses our knowledge of extensive postal regulations to your benefit, ensuring that you get the lowest possible postage rates.
Whatever your needs, our versatile staff can put our expertise to work for you quickly and efficiently.
DIRECT MAILING
Direct mail's popularity as a marketing tool has grown for many reasons. The main reason is the capability of targeting your audience specifically.
We're Economical!
Many studies have shown that any form of advertising must be presented to the average consumers as much as six to seven times before they will take notice of the product or service offering. Direct mail provides a cost effective means for the amount of repeat advertising necessary to ensure a successful marketing campaign.
We're focused!
Direct mail allows you to target only your prospects, as opposed to random advertising and more costly methods such as TV, Radio and Newsprint.
Customer loyalty!
Studies have also shown that maintaining contact with existing customers (relationship marketing) will significantly increase the chances that they will return to you.
It's Effective!
Direct mail is delivered to your customer's door. It doesn't count on chance meetings between a prospect and your advertising material. It is not perishable. It will wait until your client has the opportunity to evaluate your offer.
Direct mail can provide more information in ways that are not possible or affordable with other mediums. You can target an appropriate demographic down to a specific postal code. Direct mail is not intrusive. It doesn't interrupt or anger the prospect.
MAILING SERVICES
We specialize in Lettermail, Addressed Admail and Publication Mail to assist your business in receiving the cheapest postage rate available.
Address correction & validation
Perforation
Collation
Pick up & delivery
Direct impression printing
Label printing
Folding
Inserting
Labelling
Sealing
Stapling / Taping
Metering
Sorting by:
Canadian Postal Standards
LCP, NDG, and First Class mailing
---
Contact Us
---
Better yet, see us in person!
We are proud of what we do, so feel free to visit during normal business hours.
The Mailbag
Address:
840 Hanwell Rd, Fredericton, New Brunswick E3B, Canada
Phone: (506) 454-6224
Hours
Monday – Friday: 8:30 am – 4:30 pm
Saturday: Closed
Sunday: Closed